I am on a mission to inspire retailers to value their best asset, their people.

Meet April Sabral, founder and President of retailu.
"I started my retail career as a part-time sales associate in London (UK). Like most working in retail, I thought about what it was I should be doing; and as the years passed my retail career grew from sales to manager to Vice President of Sales and Operations for DAVIDsTEA Inc, a national Canadian retailer. Now as Founder and President of retailu, my mission is to provide leadership development at an affordable price making it accessible to all retail managers. I grew up in retail and I know how important leadership development is to the success of a retail leader.
I have had the pleasure of working for many established brands such as Gap, Banana Republic, Starbucks, Apple, Holt Renfrew and other privately-owned Canadian retailers. I am highly passionate about what I do, and I have a proven track record of developing teams to their highest potential.
We thought about you when we built retailu. Knowing that retail hours can be long or unpredictable, retailu is accessible on the Teachable app so you can learn on the go! You can learn at your own pace, or network with other retail managers to find solutions and coaching for your most significant challenges."
Want to transform your team? Then transform your leadership. I provide leadership coaching to retail leaders helping them develop results driven performing teams, through transformational leadership coaching. Having lead a team of National Directors, I know how to help your Directors and District Managers maximize their teams potential.

April is also a guest speaker at national retail conferences. To book please email info@retailu.ca.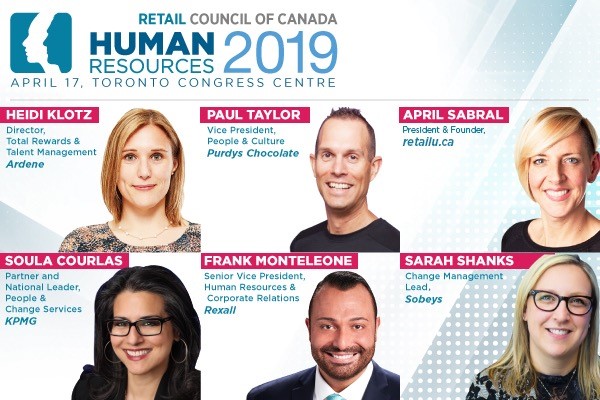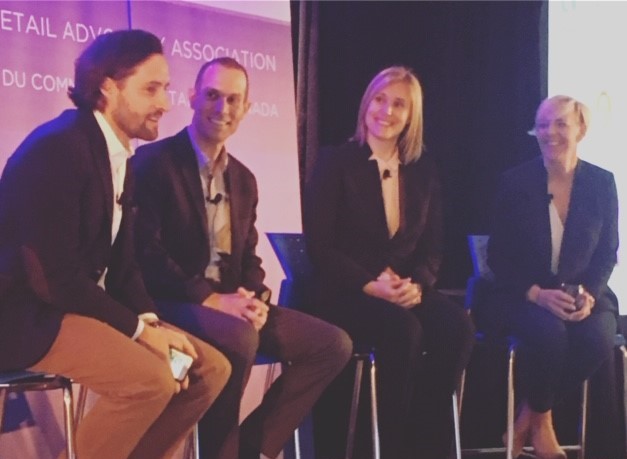 Photo from RCC panel April 2019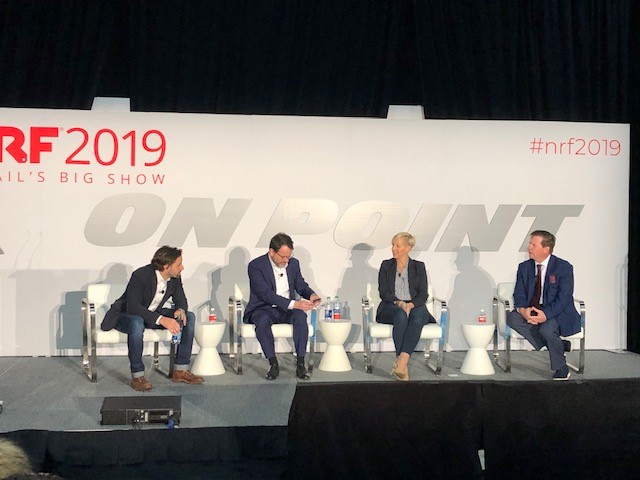 Photo from NRF Big Show January 2019
April was featured at the NRF2019 NYC, and RCCHR forum 2019 and Total Retail Talks Podcast.

April was also featured in the eBook Your Turn, curated by Melody Adhami, president of Plastic Mobile. To celebrate 150 years of Canada she asked 150 women leaders across the country to share their words of wisdom for the next generation of leaders so that when it's their turn, they take it.
April is now adivising on AdvisoryCloud book a meeting here.