Whether you are a large or small retailer, every day you put your trust into a team of managers to drive millions of dollars in sales. Being a retail manager is not an easy job. Leading a team, running daily operations and most importantly delivering on your companies brand promise to your customers is crucial for a retail store to be successful. Building inspired business leaders that can drive results is a necessity, not a nicety in today's competitive retail landscape.
They say that 70% of retail sales worldwide still come from bricks and mortar which means your teams must deliver an exceptional customer experience to stand out.To achieve this, you need managers that can lead. We know this after working within retail over the span of two decades. retailu offers live training and coaching to retailers that want to develop retail leaders, not just managers. Whether you have a large or small group of Directors, District Managers or Store Managers that you feel can benefit from leadership development, retailu can tailor and provide leadership development to suit your culture, goals and most importantly your people. People build businesses; we build people.
Our Founder April Sabral has lead and managed national retailers and knows what it takes to develop critical leadership skills in Store Management, District Management and Director Level. We facilitate offsite's, Sales Conference's and Leadership Coaching sessions with your team. For pricing and to find out more information contact us at info@retailu.ca

---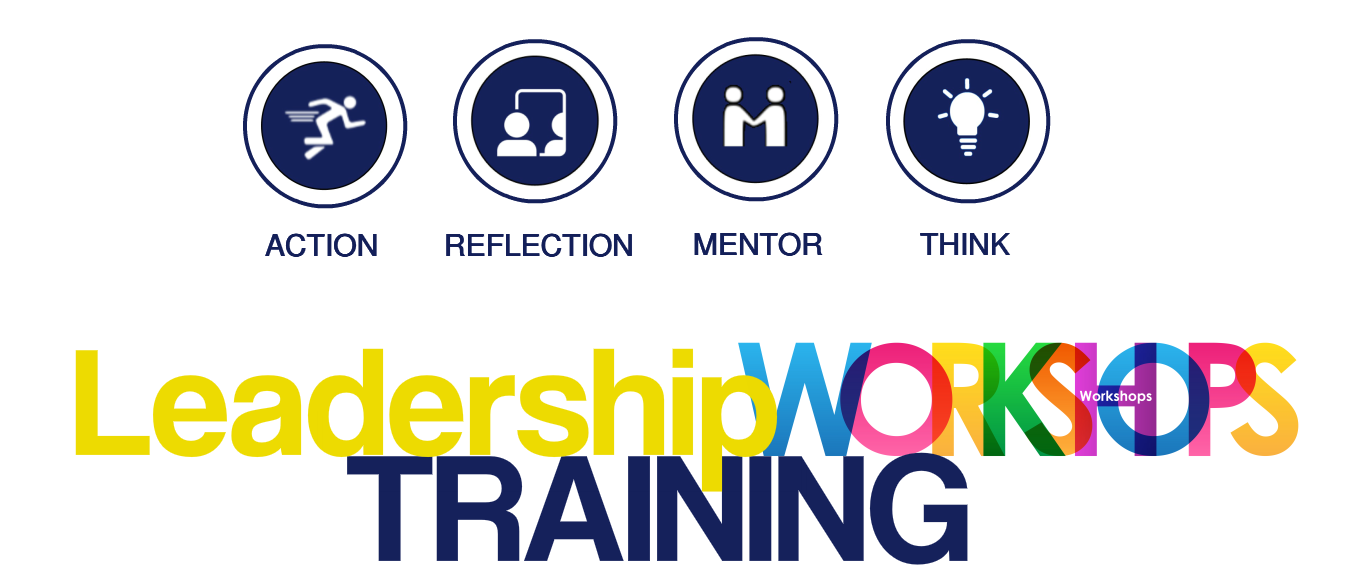 WORKSHOPS INCLUDE THE FOLLOWING TOPICS:
The Fundamentals of Team Leadership.

Become an Inspiration and Transformational Leader




Principles of Communication.

Performance Management and Creating a Culture of Accountability.

Coaching and Developing others.

Problem Solving and Strategic Planning.

Multi Site Management.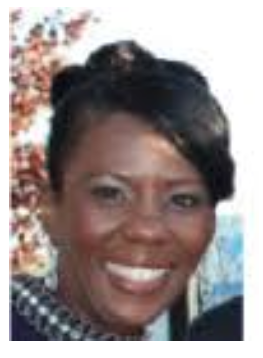 Hear what our clients have to say about our live Leadership Training Workshops:

""April and the team devised and facilitated a two day leadership training weekend retreat for the Essentially You management team. Throughout the planning and preparation process April's attention to detail and commitment to understanding the functionality of our health care organization was outstanding. April demonstrated a depth and range of knowledge, skills and professionalism that were exemplary. Moreover, April was able to connect with the team in an engaging, thought provoking and encouraging manner, whereby enabling individuals to step out of their comfort zones and take risks. April applied effective communication techniques underpinned by a comprehensive understanding and delivery of the principles, tools and resources applicable to building and maintaining successful organizational leadership. I can confidently attest the Essentially You management team are without doubt better equipped to lead our organization through the next period of growth and development."
-Maxine Fyffe-Roberts MSW, PgDip (Mgmt.), B.Sc (Hons) in Social Work Founder/Clinical Director Essentially you
Photo from Essentially You's Management team offsite. 2018.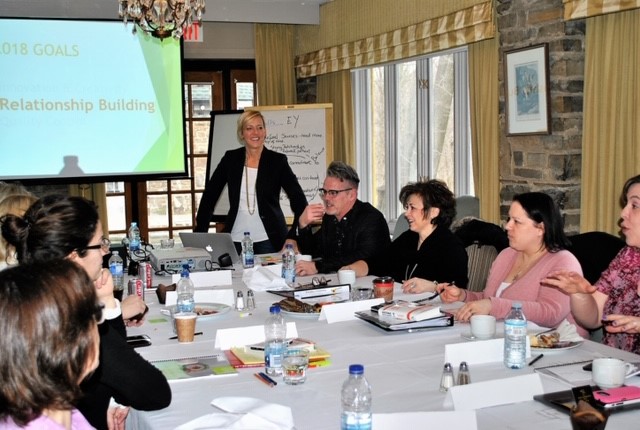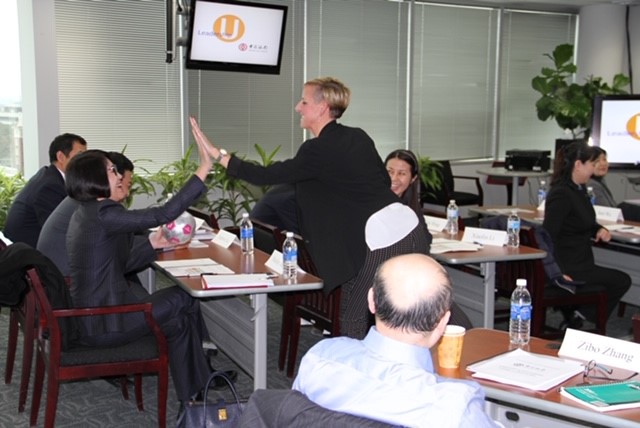 Photo from Bank of China Executive team offsite.2018.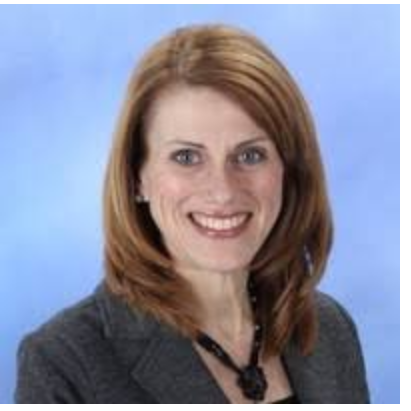 "It is rare to find an individual like April who is both equally talented as both a trainer facilitator and program designer. When an organization makes a decision to bring someone from the outside to both design and facilitate it could be challenging as this person needs to quickly understand the organization needs. This was not a challenge for April as she immediately connected with everyone who she met within our organization, efficiently figured out our goals and delivered an outstanding Customer Service training program. The program April designed made a positive first impression on the day of delivery to our teams and we have seen the impact from this training within our organization in the days that have followed. I would highly recommend April to any organization looking both someone to design and facilitate a training program on leadership development/customer service where I know April can provide her expertise.
-Heather Saba Director, Volunteer Outreach and Engagement
Habitat for Humanity GTA
April facilitating the Essentially You Leadership Team offsite
April and the President of Bank of China facilitating an Executive offsite Markham Canada